Hi, nice to e-meet you. My name is Yelena and I am a designer and an artist with 6+ years of interdisciplinary design experiences, from agencies to individuals, from analog to new media, and beyond.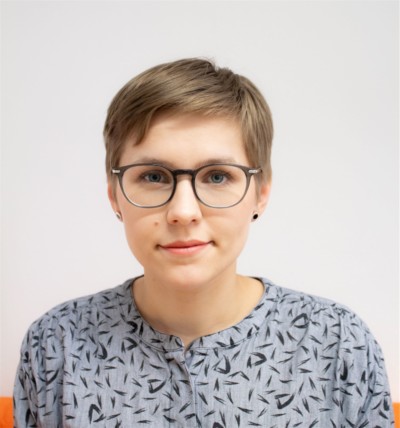 Born in 1989. Grown up in times of Tamagotchi, Spice Girls and Sega Mega Drive. I obtained a Bachelor of Arts degree in Media Design (2010) and a Master of Arts in Game Design (2013). I worked as a Game Production Assistant and as a Creative Director. Since late 2015 I am a freelance Designer and Artist in Munich.
I can describe myself as a friendly, creative and detail-oriented person. I enjoy minimalism, avant-garde fashion, reading, exploring scientific/tech innovations and modern art. In spare time I like writing stories, dancing and traveling.
Aesthetic experience, user-centered design, efficient user journeys, engaging emotions, error tolerant environment, effective use of the systems, visual refinement or development of a brand, design thinking, defining next-generation concepts – are part of my expertise.
I apply problem solving methods on design tasks and on creation of experiences. Thinking not just out of the box but also from the user point of view. Practical, simple and satisfying design.
Currently I work on projects in the following areas: Visual Design, UI/ UX and branding.
Upcoming events
20.10.2018         Workshop: Visual Design & Reader Experience for bloggers @ BlogBig Conference in Munich: visit event page
Let's work together
Tell me more about your project
I would love to hear about your project and how I can support you in achieving your goal.
I like to share more of my work, daily life and creative behind-the-scenes moments on social media. Follow me on my journey:
Yelena Vakker
Kohlrauschstr. 10
80805 München
Deutschland

contact@yelena-vakker.com
Current office:
Kölnerplatz 1, Haus 29 (entrance from Kraepelinstr. 2)
80804 München
I hereby expressly object to the third party use of my contact data, which has been published in accordance with the editorial requirements especially in order to send advertisements and information material not explicitly requested. The operator of this website reserves the right to take legal steps in case of unsolicited distribution of any advertising information.