Designer and Artist with 7+ years of experience designing content and visual experience for digital and analog products.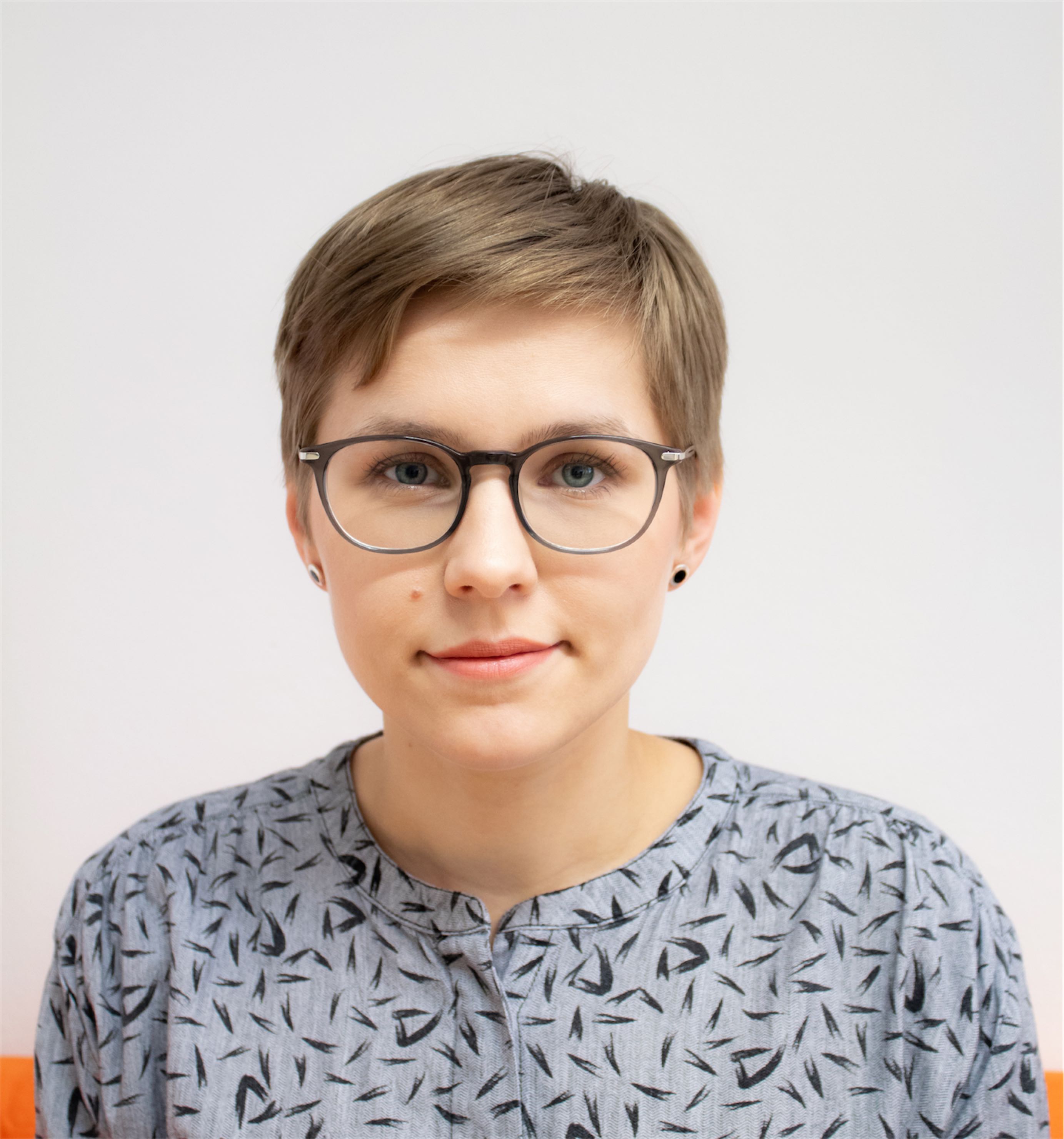 Grown up in times of Tamagotchi, Spice Girls and Sega Mega Drive. I am an ambitious, creative, adaptable and detail-oriented person. Some of my favourite hobbies are reading, exploring innovations and crafting. I obtained a Bachelor of Arts degree in Media Design (2010) and a Master of Arts in Game Design (2013). Between late 2015 and 2019 I worked as freelance Designer in Munich. Before that I worked as Game Production Assistant and Creative Director.
Currently I work full-time at Designaffairs and create my miniatures and graphic art on weekends.
I have a broad range of skills and experience within creating aesthetic concepts, engaging emotions and user-centered design that allows me to help companies and teams to understand, design and visualise better ideas and experiences. I speak 3 languages fluently  – Russian, German and English.
Being curious leads me to explore an endless amount of areas. Illustration, miniatures, photography, fashion – I enjoy getting stuck in with it all!
I have been working on projects across different industries such as Automotive, Finance, Telecommunications, Hospitality, Healthcare, Tourism and Games.
Furthermore I enjoy speaking at the conferences and teaching design, art and crafting classes! More about art and crafting classes can be found on kreaschief.de
Selected customers and commissioners
designaffairs GmbH
Izakaya Ohayou – Japanese Restaurant
Patricia Mestanza Niemi
Talk+DEV/ Talk+ PLAY
TNG Technology Consulting
DREAMTOURS FOR YOU GMBH
Human Point.org
JOX Gaming
Selected industries: Automotive, Finance, Telecommunications, Hospitality, Healthcare, Tourism and Games.
Design services available
| | |
| --- | --- |
| Visual Design | Art Direction |
| Branding | Concept Development |
| Experience Design | Product Design |
| UI/UX | Rapid Prototyping |
Software I like to use
| | |
| --- | --- |
| Sketch | Adobe Photoshop |
| Adobe Illustrator | Adobe XD |
| Adobe InDesign | Adobe After Effects |
Methods & Process
My approach is based on the combination of design thinking methodology and phenomenological approach* – a human centred framework to explain, understand and solve complex and experience-driven problems.
UX/ Design Research:
→ Contextual Briefing → Personas → Scenarios → Design Concept → Use cases  → Low-res Wireframes → UI Guidelines → Prototyping → Hi-res Wireframes → Heuristic evaluation → Usability testing
Visual Design:
→ Contextual Inquiry → Design Concept → Styleguide → Layout Guidelines → Heuristic evaluation → Interaction patterns → Usability testing
Branding/ Product Design:
→ Brainstorming → Competitive assessment → Design Concept → Styleguide → Heuristic evaluation → Refinements → Design review
*The phenomenological approach in design aims to describe, understand and interpret the meanings of experiences of user interactions and perceptions. It focuses on questions such as what it is like to experience a particular design element, flow and interaction. (this is my personal interpretation of the psychological research method)
Say привет! ("hi" in Russian, read as privet)
I'd love to grab a tea to talk about anything – from design and tech to sci-fi novels and music.
Shoot me an email. I am always interested in hearing about new challenges and projects. Collaboration inquiries are welcome.